THE JOURNAL_
Presenting the A.LONDON Journal.
Here you can find everything that drives our skilful, innovative and unexpected thinking
behind the luxurious interiors created by our designers through 5 minute interviews, inspirational exhibitions and events.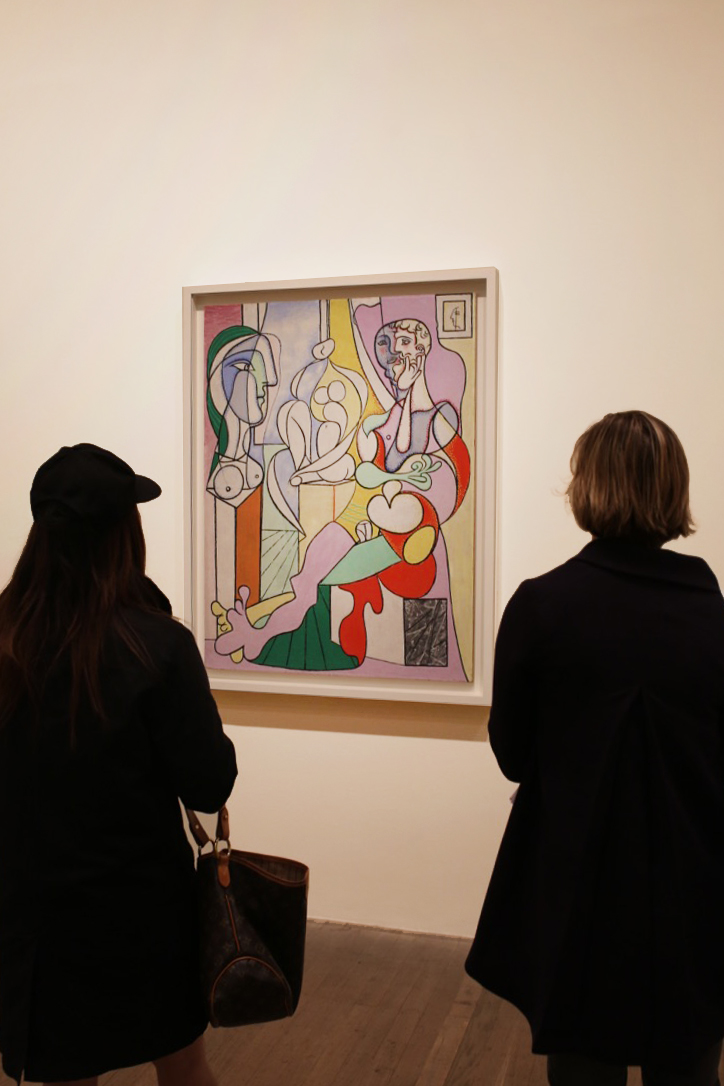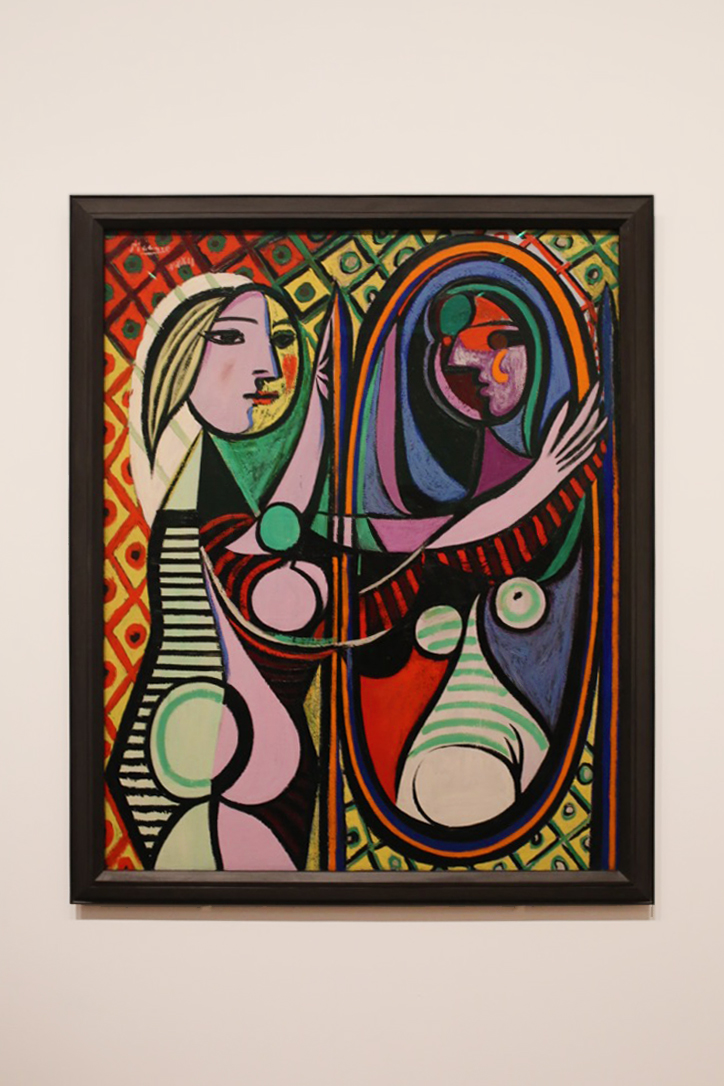 PICASSO 1932 EXHIBITION | April 2018
'The work that one does is a way of keeping a diary' - Pablo Picasso
The Tate Modern's newest exhibition invites visitors to follow Picasso's creative journey throughout 1932, the period he called his 'year of wonders'. Tracing the artists personal and professional life month by month via more than 100 paintings, sculptures and sketches.
Much like an artists back catalogue, our homes serve as a diary of our experiences, a place for us to exhibit the collection of objects and artwork that reflect our journey. Here at A.LONDON our designers use bespoke artwork to translate our clients visions and compliment our tailor-made luxury interiors and show homes. Working with local artists and galleries to commission original pieces that perfectly capture the mood of each scheme.
SPRING/SUMMER '18 LOOKBOOK | March 2018
Our coveted Spring Summer Lookbook has been reimagined for 2018. Featuring our personal favourite shots from projects throughout the last year. This large format book is the perfect way to show off our talented designers' work.
LONDON FASHION WEEK FESTIVAL | February 2018
Text.
BURLINGTON GATE | February 2018
Located in Mayfair, a stones throw from the Royal Academy of Arts, the Burlington Gate development boasting 42 luxury apartments and exceptional penthouses encompasses five purpose built art galleries. Inspired by the area's contemporary art scene our A.LONDON designers created a fresh modern space, using bold art work and rich fabrics to add warmth and personality.
For this project we worked with a private client who was keen to maximise the rental potential of this lavish three bed apartment within a short lead time. Just fifteen days later our A.LONDON designers had created and installed a bespoke scheme which instantly secured a tenant.
5 MINUTES WITH HARRIET | March 2018
Design Assistant Harriet tells us what she loves about designing with A.LONDON and more through a 5 minute interview.
WEST VILLAGE | January 2018
West Village is a unique new development set in the heart of Notting Hill, one of London's most iconic, vibrant and desirable neighbourhoods. Our client, a boutique residential developer wanted to make this £5.3 million townhouse stand out with a particular emphasis on adding value through design and attention to detail.
For this project our A.LONDON designers were inspired by the imagined homeowner. A creative individual with a carefully curated collection of objects and artwork, both old and new, acquired on their travels or perhaps from the independent boutiques and stalls that line the streets from Portobello Road right up to Notting Hill Gate. Our designers used bespoke upholstery, bold artwork and styled unique accessories to inject a strong sense of creative energy to create a property that perfectly suits the inhabitant's character.
View the full portfolio below.
HAMPSHIRE HOUSE | February 2018
The penthouse at Hampshire House offers unrivalled and unobstructed views across the London skyline, allowing you to bask in one of London's most iconic green landscapes Hyde Park. London's largest Royal Park, once the hunting ground of Henry the VIII and the site of the Great Exhibition of 1851, this historic site now plays host to summertime music events and winter wonder.
For this project, our A.LONDON designers were given a very specific brief. The client, a boutique developer wanted to uncover to full potential of this £11 million luxury home by contrasting the grandiose period exterior of this Victorian apartment building with a contemporary, minimalist, art gallery inspired interior. Our designers used statement pieces and bespoke artwork throughout to create a colourful modern space, the perfect place to enjoy the breathtaking view.
 
View the full portfolio below.
NORWOOD CHARITY CYCLE | October 2017
A few key members of the A.LONDON team: Alec Watt, Polly Burdell and Karis Samuelson ventured to Israel for Norwood where they been took part in a 712km charity cycling trip from Metulah in the north to it's most southern tip; Eilat.
Over 5 days of fast paced cycling our team climbed Mount Nimrod, the Golan Heights and rode alongside the Dead Sea before heading inland into the Negev.
Norwood is the largest Jewish charity in the UK supporting vulnerable children and their families, children with special educational needs and people with learning disabilities.
5 MINUTES WITH ELANA | October 2017
From her design hero to her interior must-haves, get to know more about our Interior Designer, Elana through a 5 minute interview.
NETHERHALL GARDENS | September 2017
Hampstead has long been considered London's Hilltop Jewel. Situated amongst it's vast grassland, ancient forest and endless literary history is Netherhall Gardens. The development comprises of a carefully restored period property and a sensitively designed new build, both working together to conserve and enhance the character of the local area.
In the reception rooms we used sumptuous fabrics, blue hues and light furniture, with accents of brass and marble to a create a luxurious and contemporary living space that compliments and enhances the architectural design of the property.
In the bedrooms, tactile fabrics and bespoke artwork create warmth and texture, the use of colour continues, creating a serene space that flows perfectly with the rest of the property.
View the full portfolio below.
BURBERRY 'HERE WE ARE' EXHIBITION | September 2017
Our A.LONDON designers draw inspiration for their designs from all corners of the creative industry, most notably the fashion world. They were lucky enough to visit Burberry's major photographic exhibition entitled 'Here We Are' which coincided with the release of their September 2017 collection.
Showcased in Old Sessions House, the exhibition was curated by the brand's chief Creative and CEO, Christopher Bailey, along with Lucy Kamara Moore, and Alasdair McLellan. Each selected photograph reveals the ways in which we live, dream, celebrate, challenge and work whether individually or collectively. As a whole, the exhibition reminded our designers about how the brand remains relatable to us all in one way or another through the varied selection of photographs displayed.
ASHCHURCH VILLAS | September 2017
A contemporary West London home located moments away from the award-wining Ravenscourt Park. In the living room we used autumnal tones and an eclectic mix of textures, artwork and the finest fabrics to create a space which is both inspirational and functional, the perfect place for our client and their young family to relax and flourish in.
The bedrooms capture a sense of the personality of each family member. The children's bedrooms are fun and interactive, the use of colour and pattern creates a sense of playful nostalgia. In the other bedrooms we used luxurious fabrics in sophisticated tones to create a fresh and tranquil retreat, a calm haven for our clients to rest their heads at the end of a busy day.
 
View the full portfolio below.